LONG ISLAND'S TOP PRIVATE BEACH, CABANA RESORT, AND POOL CLUB
CLEARWATER BEACH CLUB is a private membership club located on the majestic Atlantic Ocean. We offer the largest private beach, in Atlantic Beach and set ourselves apart from other clubs by giving you total service in a family casual atmosphere. It's like a summer vacation in your own backyard beach!
Our members have accommodation options which include Ocean Front Cabanas, Court Cabanas, and Lockers, all with changing rooms and hot & cold running water. All have access to the Beach, Pool, outdoor Restaurant, and Bar.
We invite you for a personal tour of our facilities. Call for additional information or to arrange a visit to the club. Please consider Clearwater Beach Club in Atlantic Beach, for your 2016 summer.
OCEANFRONT CABANAS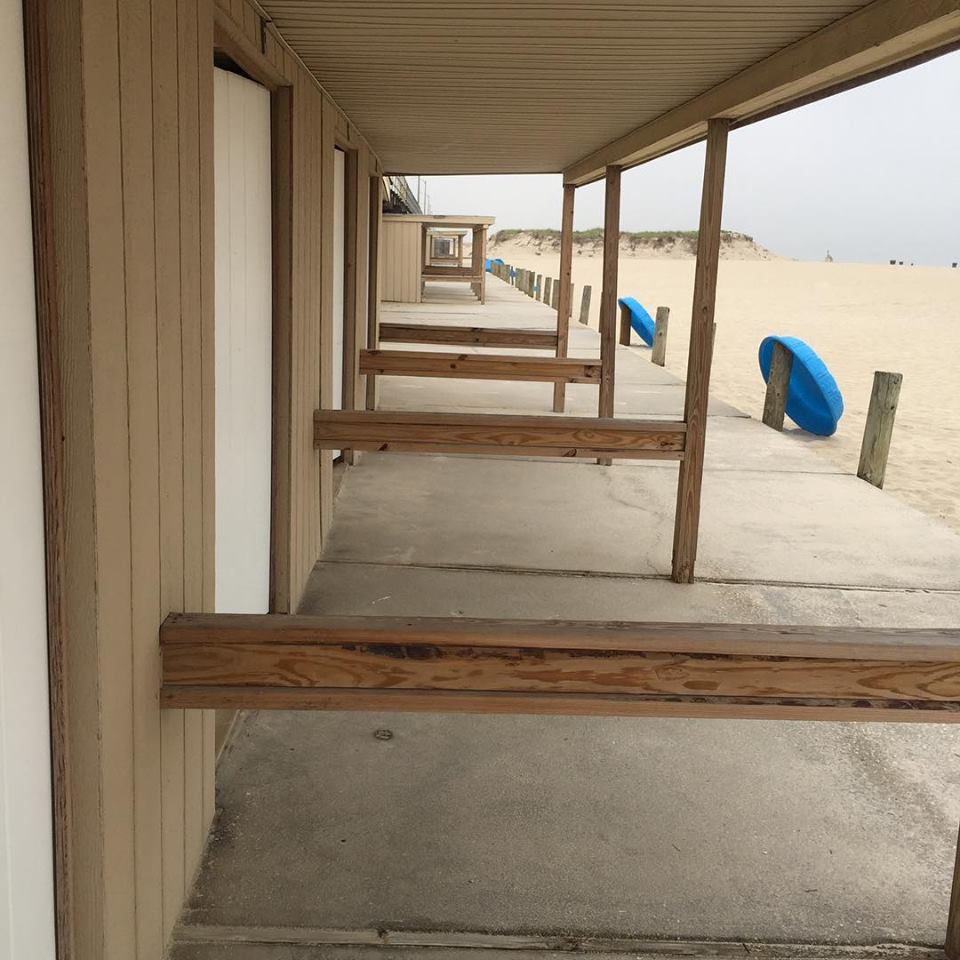 Oceanfront Details
Our Prime Property, located adjacent to our beautiful beach. Cabanas are set in units of four. Very private, no foot traffic, Cabana Attendants will have your chair setup in your reserved location in front of your Cabana or per your request, and will attend to you and your guests all day. Oceanfront Cabanas have been rebuilt, new paneling, shelving, ceilings, doors, and floors, inside and out. Club supplies two sit up chairs and one lounge. Rented on a Family basis.
COURT CABANAS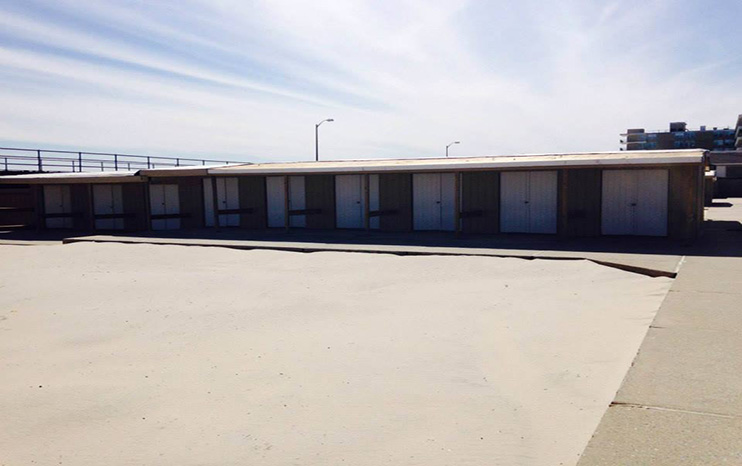 Court Cabanas
Located around Clearwater's 'Sand Courts.' Courts are all about location, as noted on our Price Sheet. The left side of the Courts is the 'Shady Side' and the right side is the 'Sunny Side.' The Shady Side, ($100 more) is generally preferable, especially on those hot summer days in July and August, late afternoon, when your looking for a little relief. Courts 1 and 2, are rented on a Family Basis, generally with younger children. Court 3 is our Adult Court, children are generally, grandchildren. Court 4, also rented on a Family basis, is with older children, and sleep away campers. Court 5 is our Singles Court, rented on an individual basis, spouses pay the guest fee.
All Court Cabanas are roughly 8 X 14 with two dressing rooms and a hot and cold shower in the back. Shelves, cubbies and hooks are in front of the Cabana for your storage. All Cabanas have been rebuilt with new paneling, shelving, flooring, and doors, inside and out. Each Cabana has one lounge and two sit up chairs. Cabanas offer full service of Cabana Attendants.
NEW BEACHFRONT
New BeachFront Cabanas
Cabanas a bit smaller in size, suitable for one family, that want the convenience of the Club. Cabanas are down the steps from our Olympic size swimming pool, opposite the restaurant, near the Bocci Ball Courts, and the Oceanfront Bar.
Cabanas offer a great view of the Ocean from the deck, and are still private enough to sit back and enjoy your space. Private beach space reserved for New BeachFront Members. Cabanas service.
UNDER THE BOARDWALK
Under The Boardwalk Cabanas
Great location, tucked under the Boardwalk, for a bit more privacy, and some relief on those hot summer days, we do love. Under the Boardwalk Cabanas have been rebuilt, are the same size as Court Cabanas, and offer the same Cabana Attendant service. Rented as a Family unit. Only ten Cabanas, so close to the beach, they go fast…
POOL LOCKERS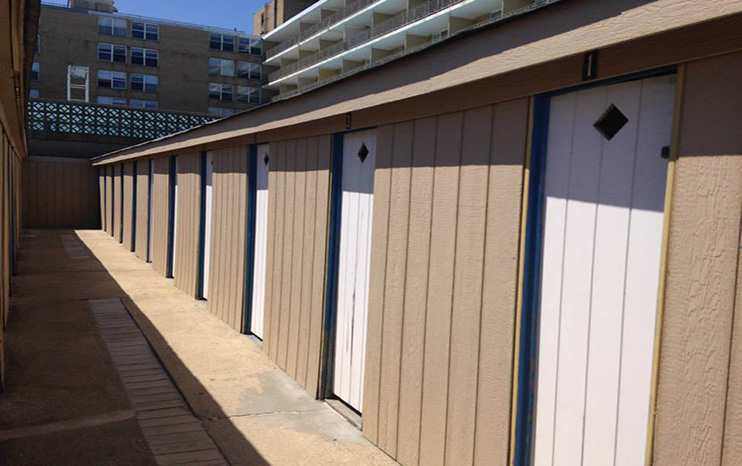 Pool Lockers
Lockers are the perfect rental for the single, couple, or family, interested in just getting to the beach, and getting the most out of they're day! Lockers are roughly 5 X 8 feet, with an additional hot and cold shower in the back; recently rebuilt with textured paneling. Lots of room for storage of your summer gear, beach chairs, towels and personal belongings. Locker Attendants lock all units at Pools Closing, sweep out units in the morning, and open units as members arrive.
Lockers are poolside. Rented on an individual basis.